I used to throw parties, now I earn my living on the internet.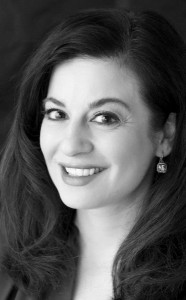 In my current professional life, I am an award winning digital marketer who focuses on content marketing, social media engagement, and storytelling to capture audiences in mutually beneficial, relevant and meaningful ways. And when time allows for it, I'm a lifestyle blogger and small business owner.
In my former professional life, I managed event marketing, sponsorship and promotional campaigns for Fortune 100 brands, a large professional services firm and a popular venue. I've been to the MTV Awards with Beyonce, the World Golf Championships with Tiger Woods and hosted an intimate dinner event with Bill Clinton.
Ultimately, my job has always been the same – to engage consumers in, or on, a medium where they want to be entertained or informed. The channel may be different, but the formula hasn't changed, set realistic goals, know the audience – be mindful of their needs and boundaries, and measure success.
I live as much as possible and travel as often as I can – and then I tell people about it – digitally – and sometimes for money. I also contribute to several other sites, including my family's travel business blog and a few online entities that I own.
photo credit: Diane Bronstein